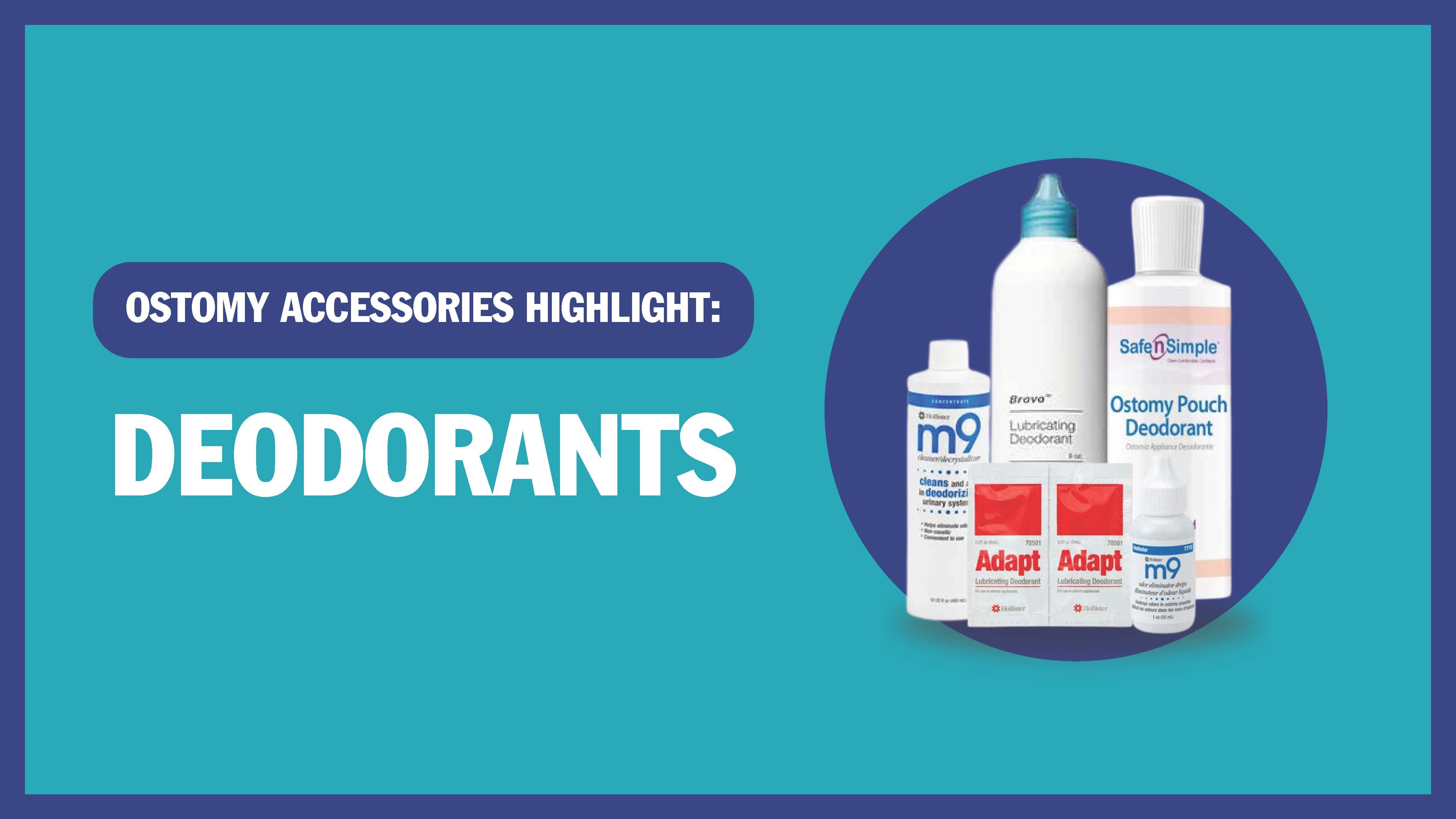 Ostomy Accessories Highlight: Deodorants
My Ostomy
For many ostomates, deodorants are a common essential in an ostomates kit. For new ostomates, many may have the concern of their ostomy system producing odours. With a properly fitted system, odours should only be noticed during pouch changes or whilst draining. For these instances, as well as the peace of mind of knowing you aren't producing any noticeable odours, we'd like to highlight our range of deodorants and how they may fit into your ostomy kit. There are many deodorants out on the market, and it is important to consider what may be the most appropriate for your unique lifestyle:
Coloplast Brava Lubricating Deodorant
The Coloplast Brava Lubricating Deodorant acts both as an odour neutralizer for your pouch but also acts as a lubricant so that content always stays at the bottom of the pouch and doesn't get stuck around your stoma, preventing potential messes. The Coloplast Brava Lubricating Deodorant also comes in the form of both a 240ml bottle as well as single-use sachets for convenience.
Just a Spray is an ostomy deodorizer that can be sprayed directly into your ostomy pouch as needed or over your toilet bowl prior to emptying your pouch. Just a Spray creates a barrier that traps ostomy odours beneath its surface and comes in a small, convenient spray bottle that you can take with you on the go.
Hollister Adapt Lubricating Deodorant
The Hollister Adapt Lubricating Deodorant is a pouch lubricant and an odour neutralizer that prevents pouch static and sticking whilst also neutralizing odour. The Hollister Adapt Lubricating Deodorant comes in both 8ml packets as well as a 236ml bottle.
MyOstomy offers a wide variety of ostomy deodorants that are perfect for any lifestyle! Browse our collection.